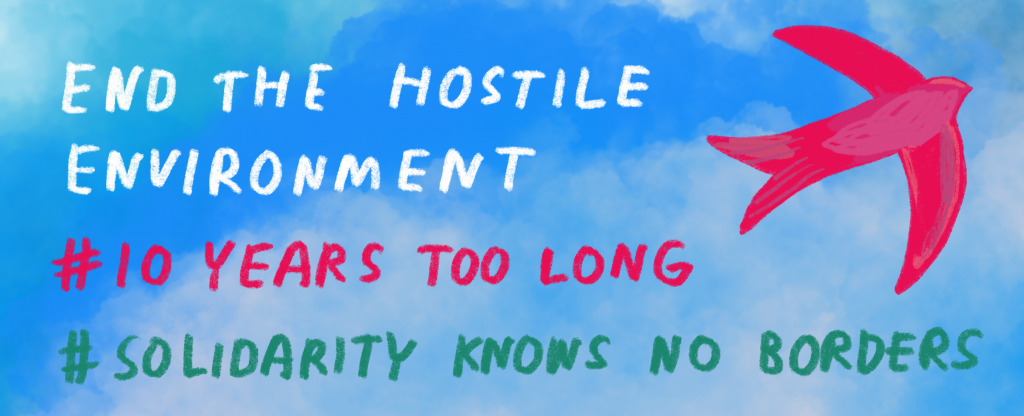 We have had enough. The Nationality and Borders Act is just the latest cruel expansion of the Hostile Environment. This month marks ten years since the Hostile Environment was embedded into policy, building on a colonial legacy of state racism to criminalise migrants and deny us our dignity and freedom.
But the state's legacy of violence is matched by our legacy of resistance.
This summer, we're going all out. Because in the context of Britain's violent immigration system, there can be no bystanders. We need every person who believes in dignity and justice to take action now.
JOIN US ON 25 MAY FOR THIS ONLINE DIGITAL RALLY:
WE DEMAND AN END TO THE HOSTILE ENVIRONMENT!