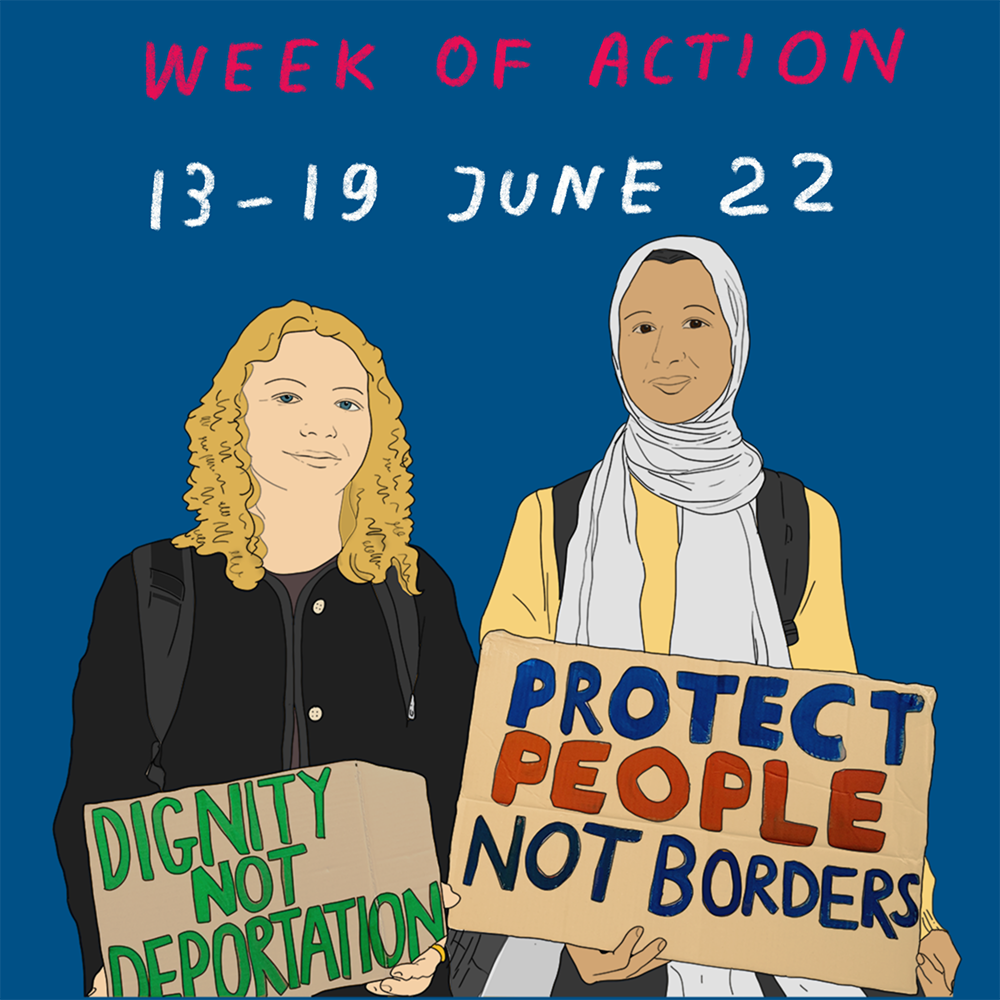 WEEK OF ACTION
Join us for a week of action to mark 10 years of the hostile environment, and the launch of a new phase of the movement for migration justice. Solidarity knows no borders!
find out more
ABOLISH REPORTING
Immigration Enforcement and surveillance out of migrants' lives.
find out more
These Walls Must Fall is a network of refugee and migrant campaigners working with allies and supporters for radical change.
We are already living under a hostile environment. Now, the Borders Bill is a threat to the Refugee Convention, the Policing Bill seeks to criminalise protest and the Human Rights Act is under attack.
We need to come together to resist these challenges, and fight for an alternative society. We need to fight to defend and extend our rights. We need a movement based on radical solidarity, to counter the government's racist hostile environment. That movement must come from and be led by the grassroots, the people at the sharp end. And it needs solidarity from across all communities.
Worried about your immigration or asylum case?